ENTERPRISE TECHNOLOGY ADMINISTRATION SYSTEMS (ETAS)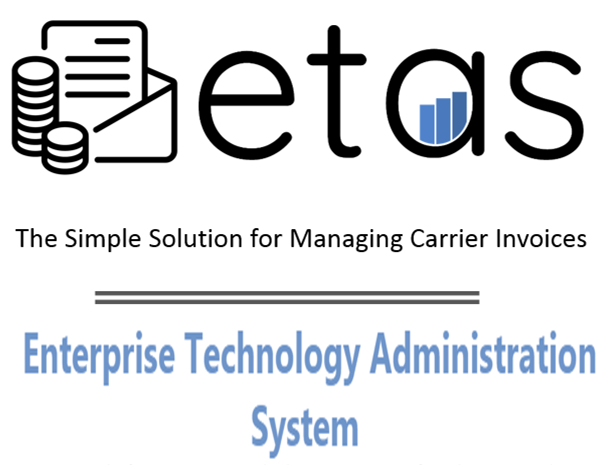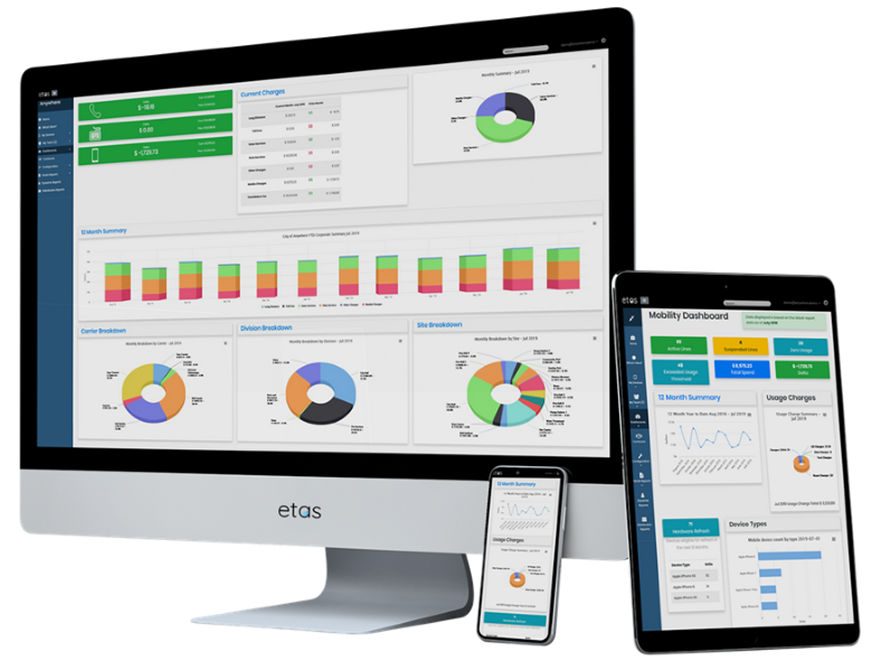 Designed for both IT and Finance Departments
ETAS (Enterprise Technology Administration System) cloud software merges all carrier reporting into one portal for easy access. Yes, that means both your wireline and wireless services in one place for your online viewing. Account codes, departmental grouping and other features allow you to organize and report on all of your carrier data the way you want.
Moving devices to a new carrier? No problem!
ETAS can track and report on the old carrier as well as the new to ensure that all billing is captured accurately during migrations.
⮞

Mobility Dashboard

Summarizes the usage, costs and device types of your entire mobile fleet into a single dashboard featuring the 8 Key Performance Indicators for managing your mobile fleet.
⮞

Landline Dashboard

Simplifies the on-going management of a large landline network comprised of many carriers, extending across many sites, with numerous services, contracts, and invoices.
⮞

Consolidated Dashboard

unifies your entire portfolio of communication services(mobile, landline, and data) into 4 insightful visuals that represents key communication costs broken down by carrier, division, site and 12-month view.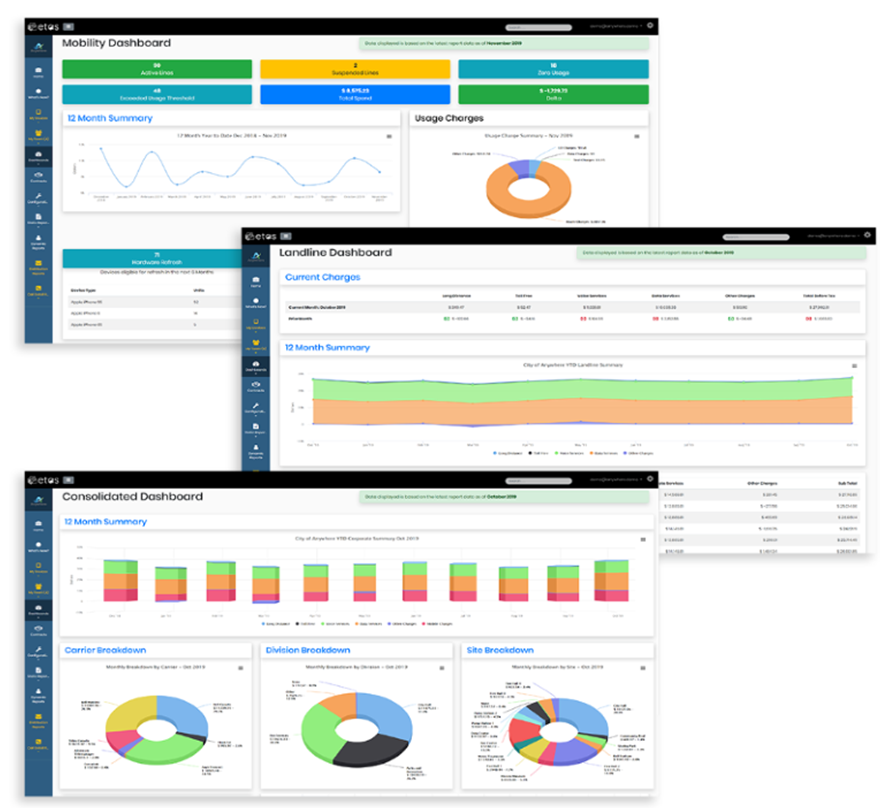 Reporting
Users can take advantage of the many standard reports that are built into the system or create their own Dynamic reports.
Reports can be created and automatically distributed on a monthly basis saving time on staff performing outdated manual tasks.
Dashboards and many reports have the ability to drill down into other reports simply by hovering/click.
Distribute mobile reports to end users and managers for better accountability
Cisco CDR Module
The Cisco CDR Module captures Call Detail Records (CDR) from your Cisco phone systems for easy access by your HR department. Call history can be obtained for a specific time frame, and detailed call records for an individual call showing all of the call elements are available.
Inventory Module
When your organization is faced with the task of identifying services and validating their use. This module is designed to manage large national projects through centralized dashboard and numerous unique reporting and documentation features.
ETAS was designed to save our clients time, money and provide better accountability. Call us today for a demonstration:
call: 519– 474-0372 or connect with us